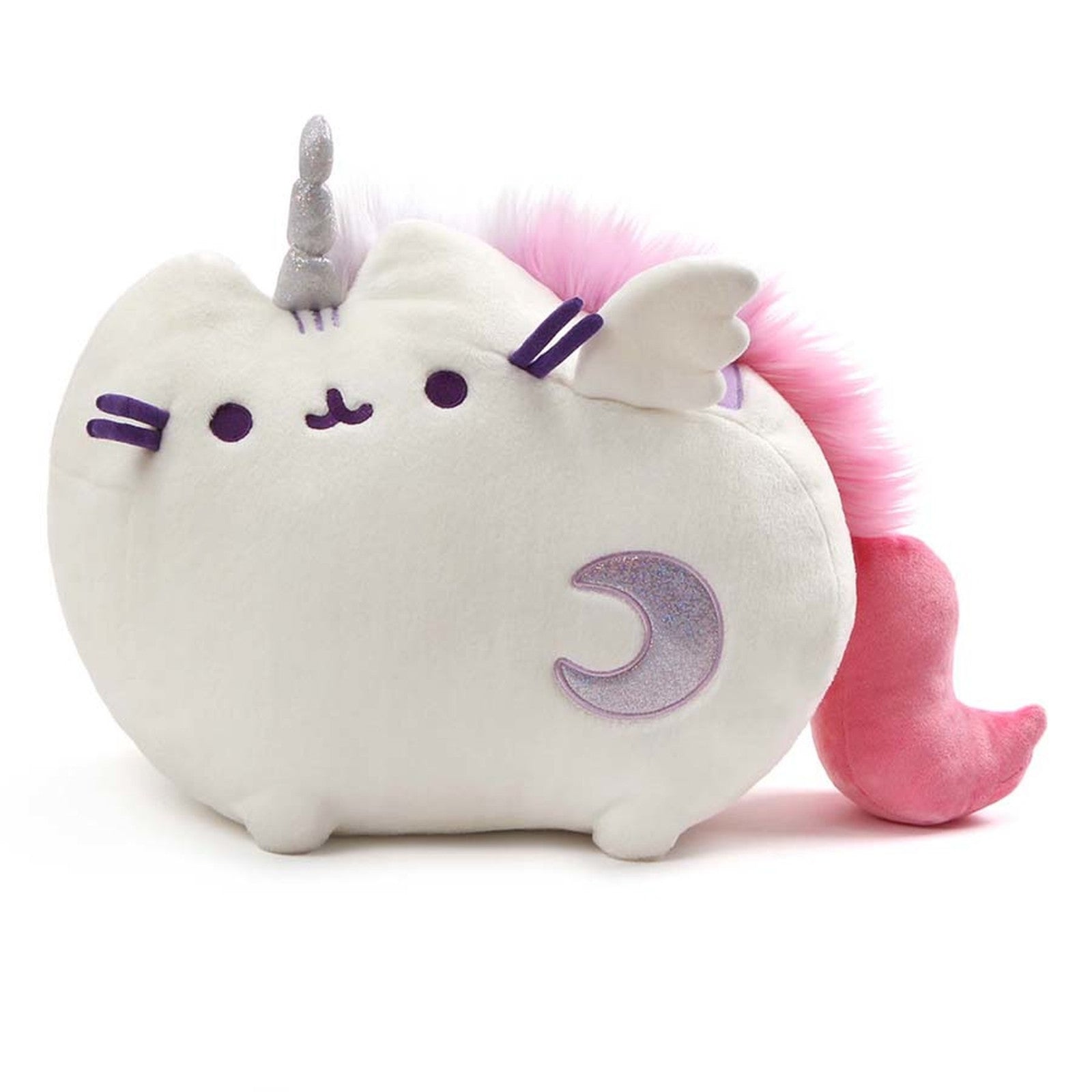 Gund - Super Pusheenicorn - 17"
Gund
$ 10.00 $ 40.00
Beautiful and super soft white Pusheenicorn with metallic silver horn and lavender moon, multicolored plush mane, and unique pink tail 
Advanced touch sensor technology - touch the moon to begin the magic!
Lights are in her horn and up and down her mane
Three magical sound and light sequences
Measures 17" long, 10" high and 7" wide. - She is large!!
Gund item #4060608