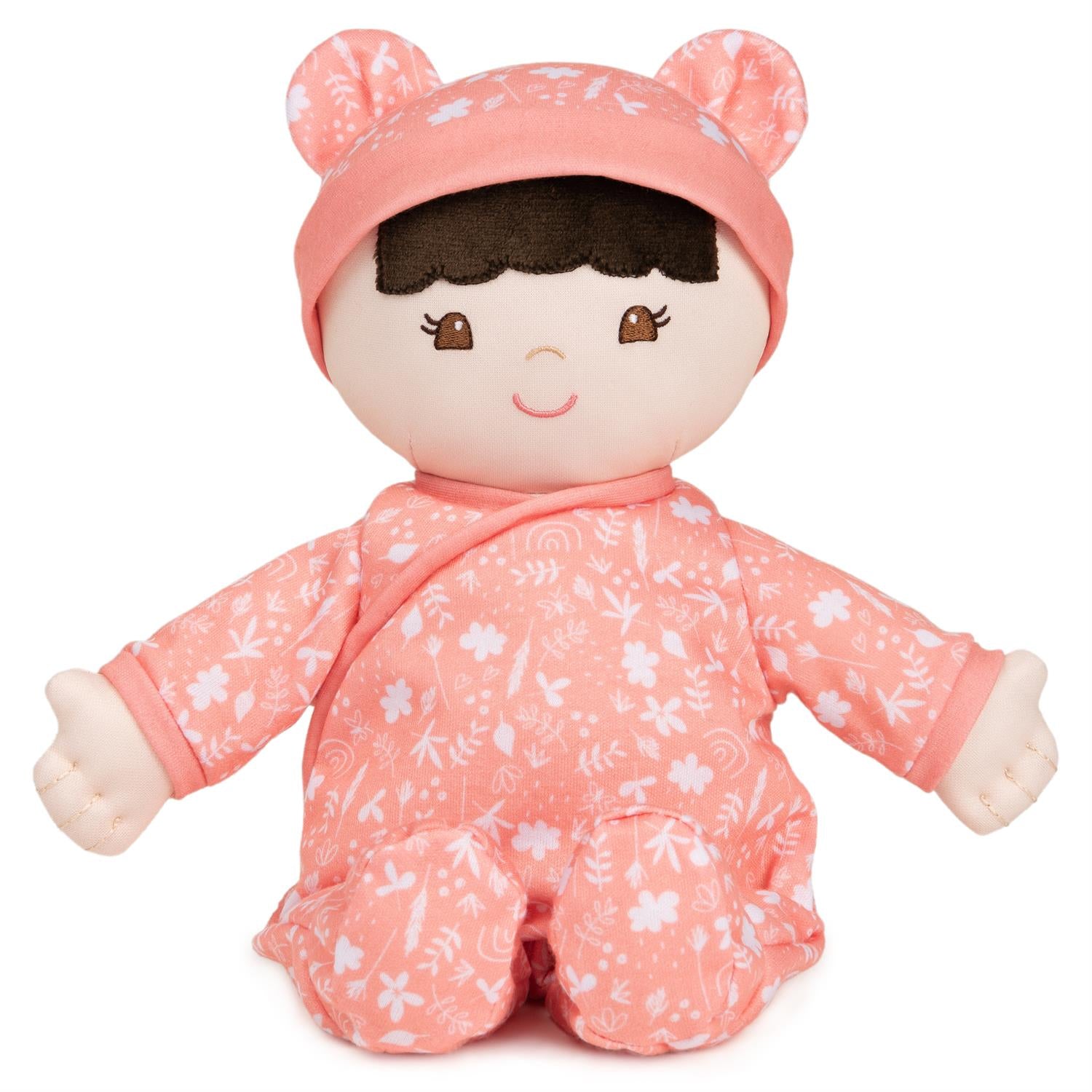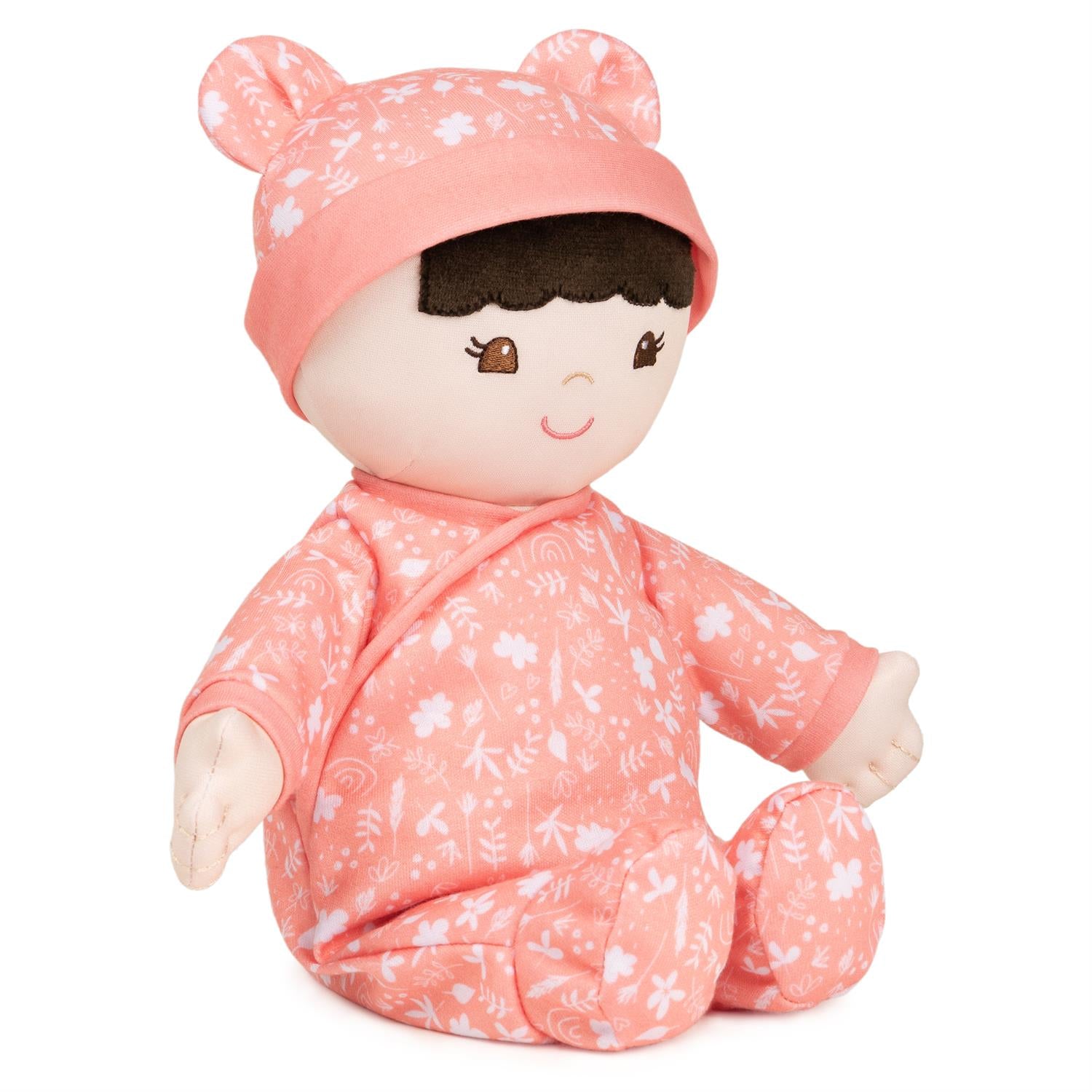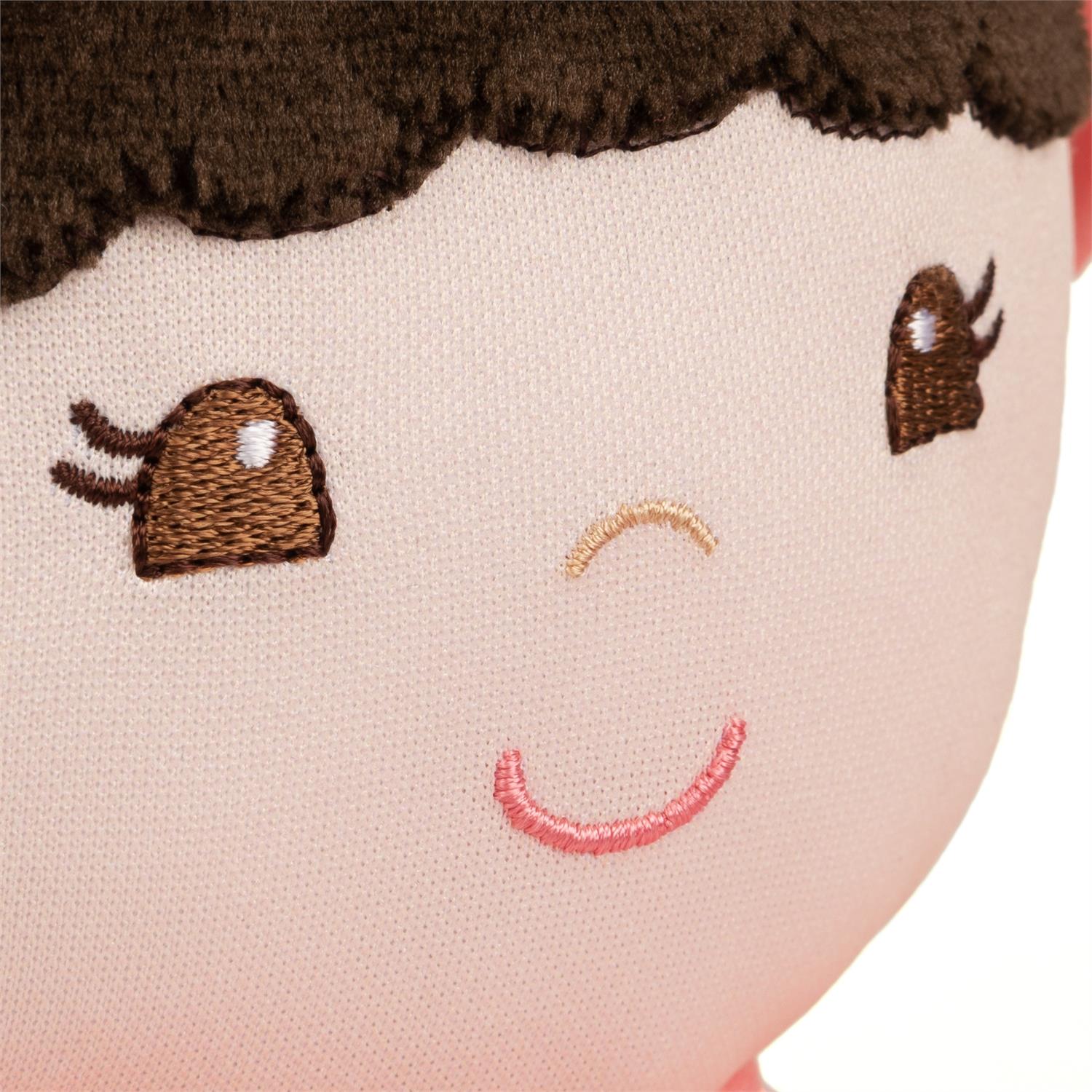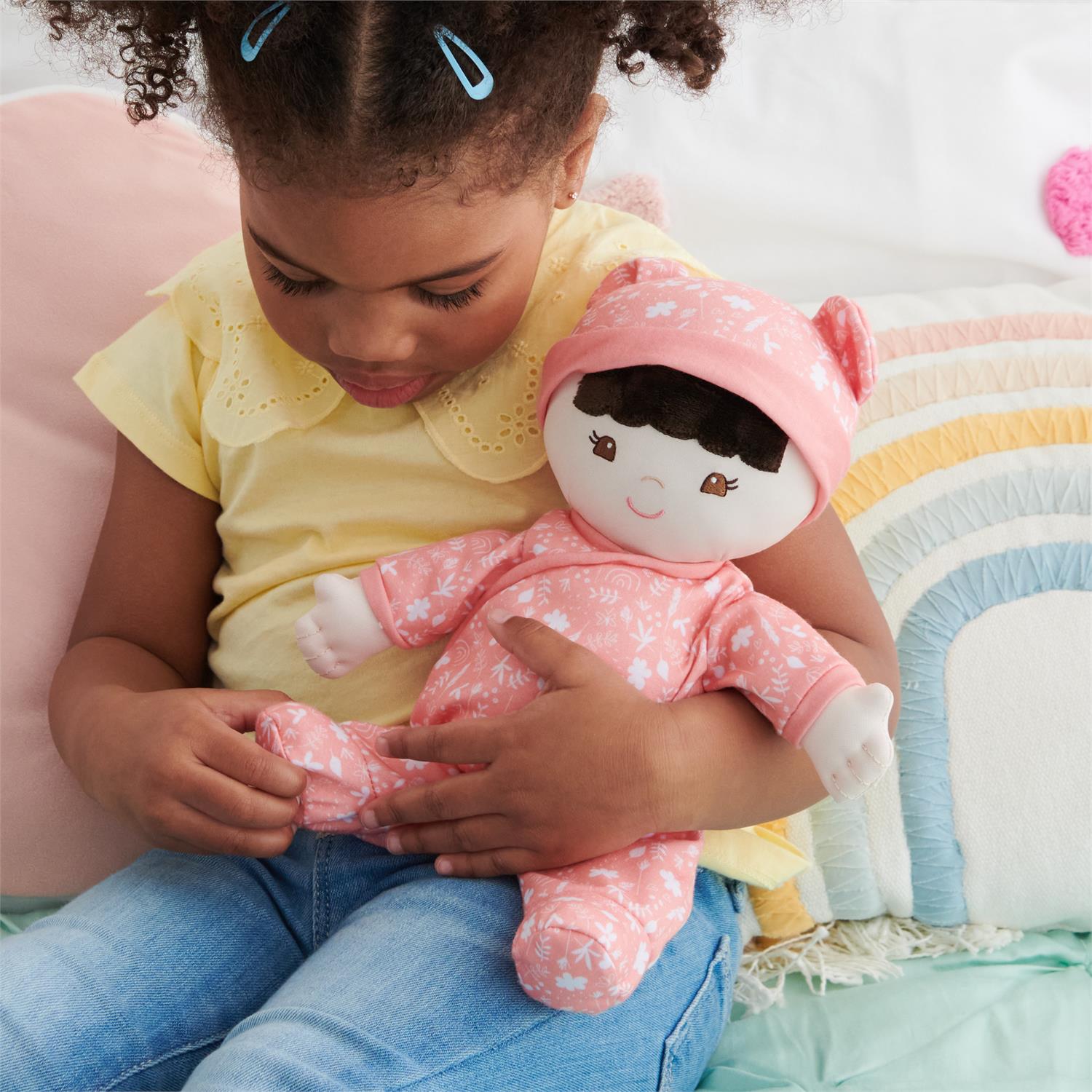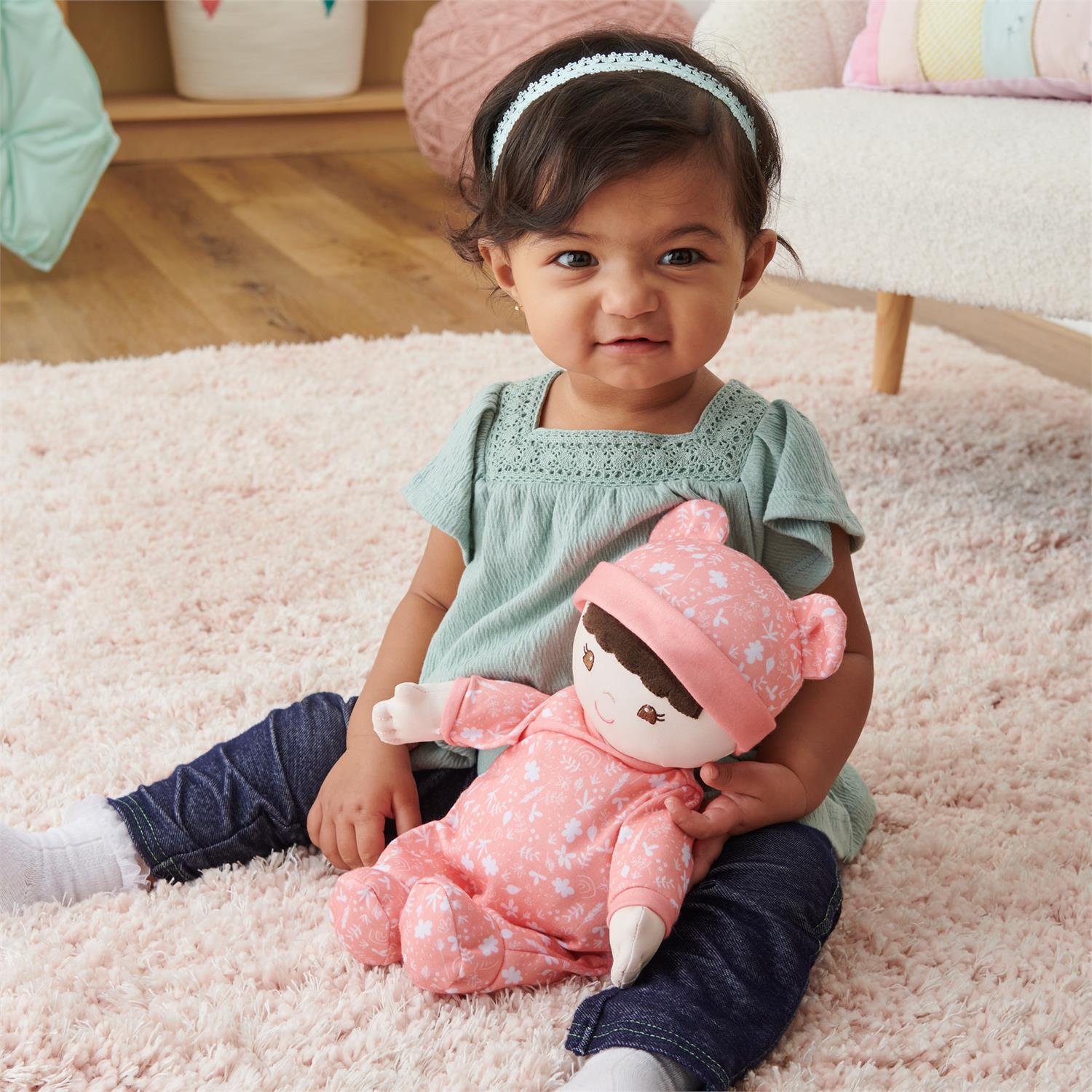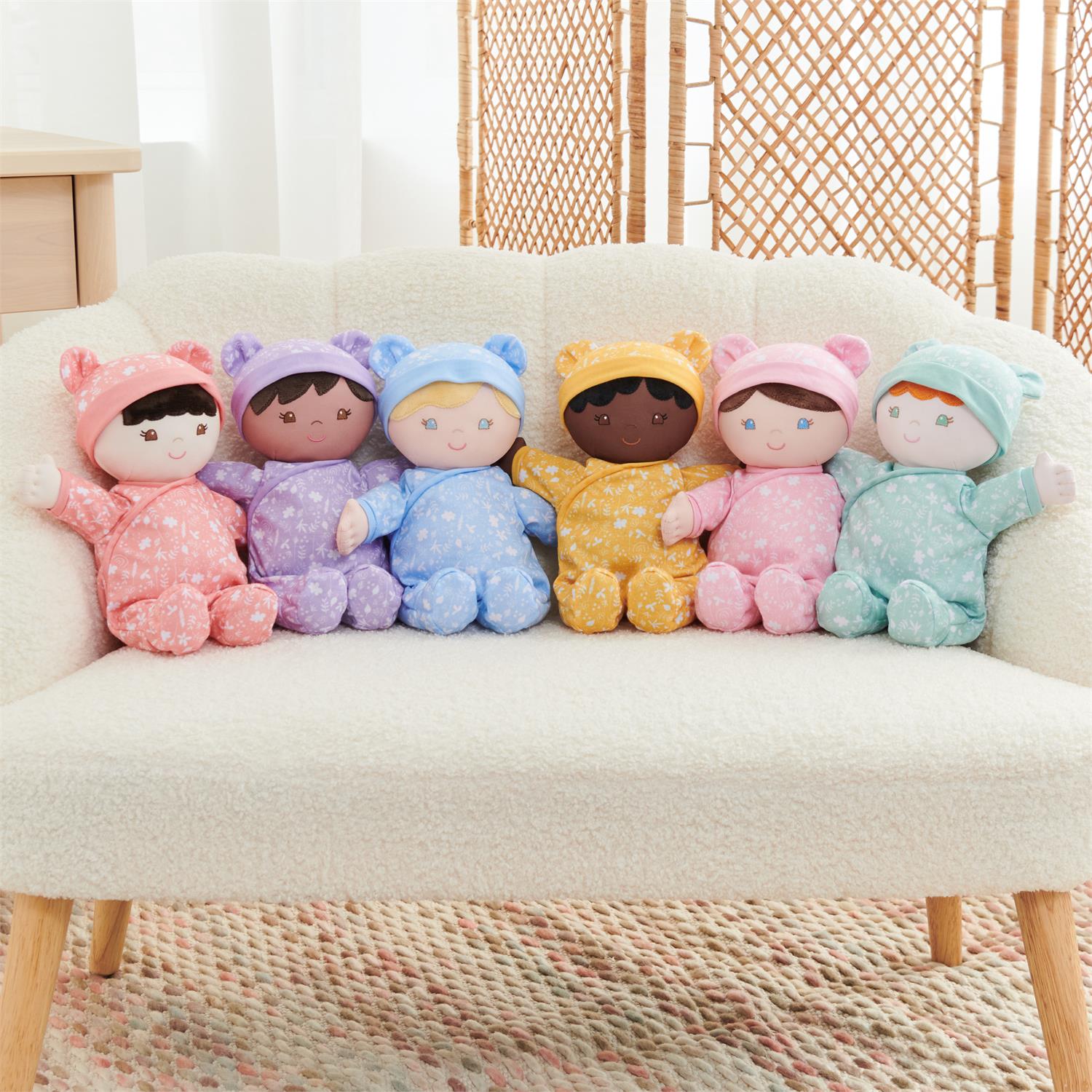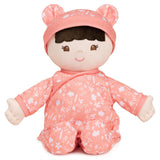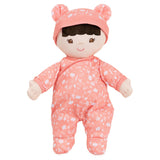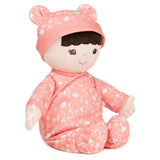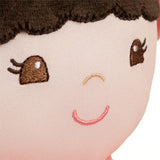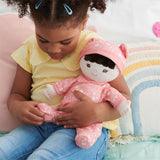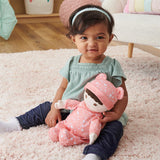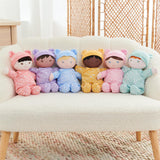 Baby GUND is proud to introduce our first line of sustainably soft friends and plush dolls, sourced from 100% recycled materials! It`s our gift to future generations of cuddlers. This beautiful, diverse collection of 12` dolls is a great way to make imaginative doll play cuddly and fun! Each doll is crafted consciously with care, all-around softness, and a floral-patterned onesie outfit in an array of modern colors. They feature huggable and perfectly plump, playfully floppy bodies and hands crafted for little ones to hold easily, which makes them perfect partners for on-the-go play. Each doll features embroidered facial details and is perfect for all ages, newborns and up. Every component of the doll is crafted with recycled materials, including the fiber fill, recycled thread, and fabrics. Doll play is highly encouraged for children of all ages, often acting as Baby`s First Friend as well as great gifts for imaginative older kids to nurture, cuddle, and care for. Help spread our message of hugs today for a better tomorrow. This stuffed baby doll is appropriate for ages 0 and up. Like all Baby GUND (non-animated) plush toys, our baby dolls are machine-washable for easy, convenient cleaning. Less

100% RECYCLED PLUSH BABY DOLL: This 12` plush doll is crafted from recycled materials, including the stuffing in its playfully plump-yet-floppy body. Hibiscus has a soft poppy-colored floral-pattern onesie and a matching hat with teddy bear ears.
HIGH-QUALITY, SAFE MATERIALS: Every Baby GUND plush doll is designed with the highest safety standards for baby toys, including bean-free bodies and embroidered details that ensure safe play for all ages. Each doll ships in a recycled poly bag.
BABY SHOWER GIFTS: Baby GUND plush and sensory toys make the perfect gifts for new parents and baby showers, as well as beautiful nursery decor. Whether it`s for a first birthday, holiday gift, or just because, gift a lifetime of hugs with a GUND.
QUALITY CUDDLES: Our award-winning stuffed animals and toys appeal to animal lovers everywhere, known for unmatched quality and huggable plush designs. From toddler toys to adults of all ages, GUND toys are perfect for play, collecting and cuddling.
PREMIER PLUSH: As one of America's oldest teddy bear makers, GUND has crafted unique and classic stuffed animals and soft toys for 125 years. Today, we proudly carry this legacy and stand by our toys, known worldwide for their quality and innovation
GUND ITEM #6067312
The last picture shows the series of recycled baby dolls that are new.