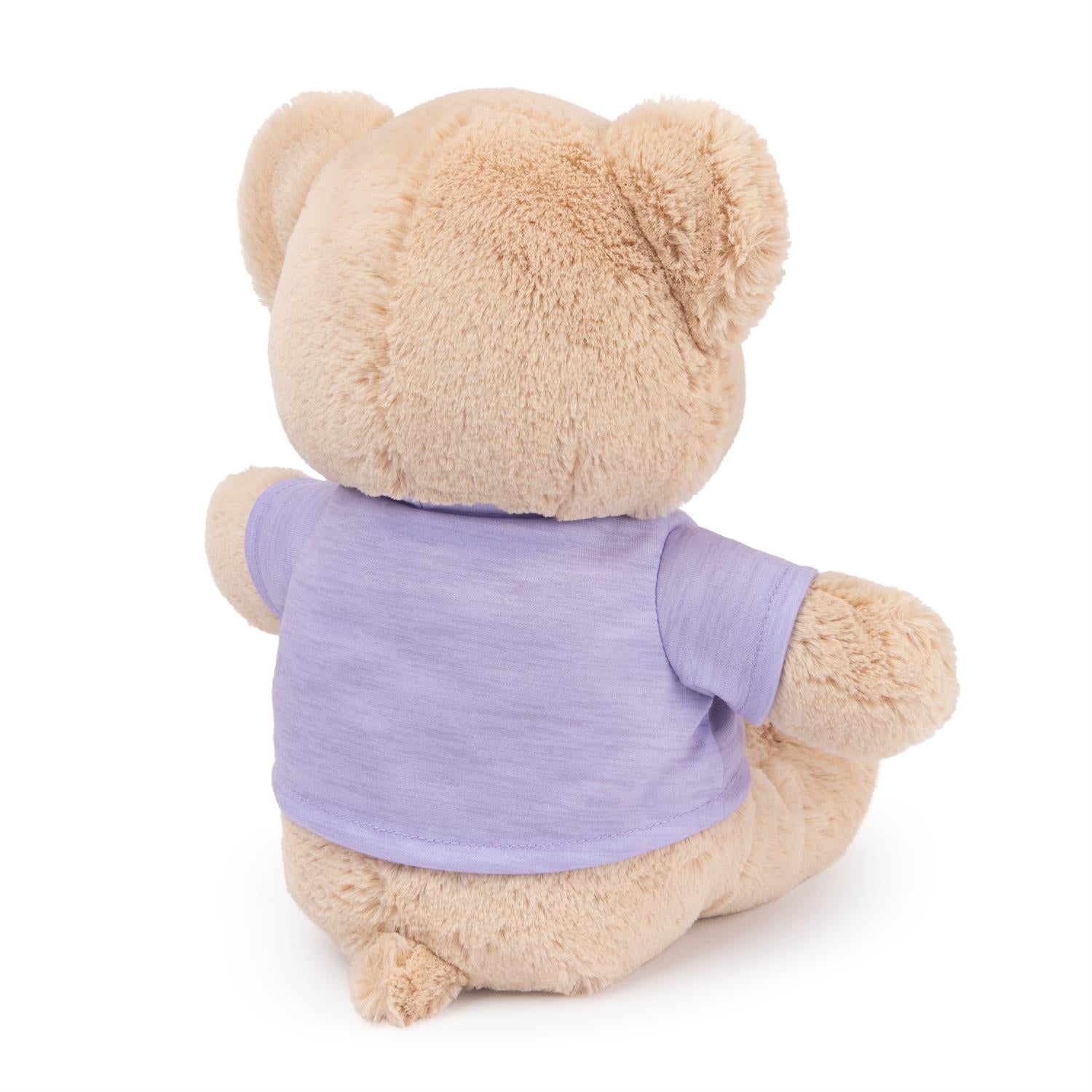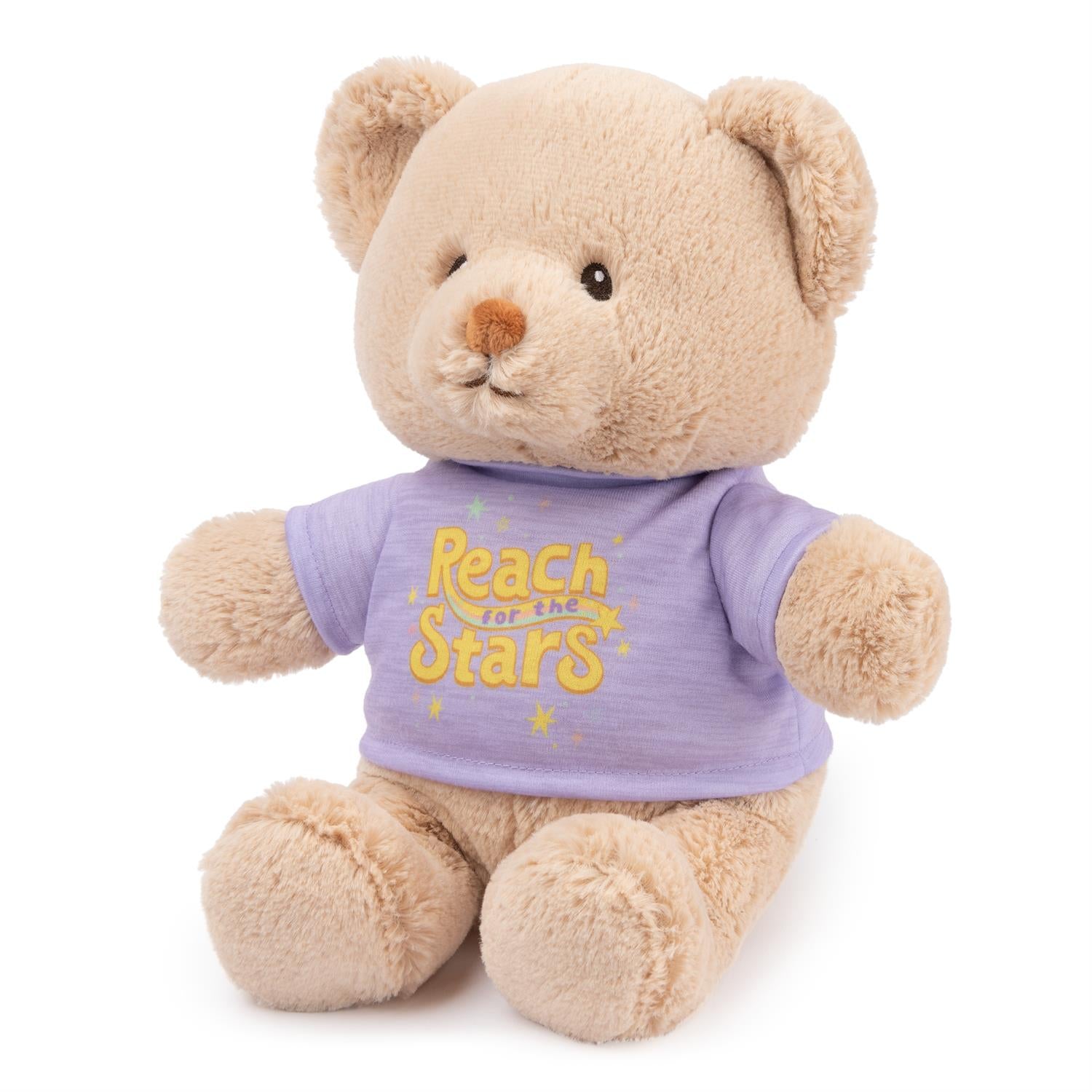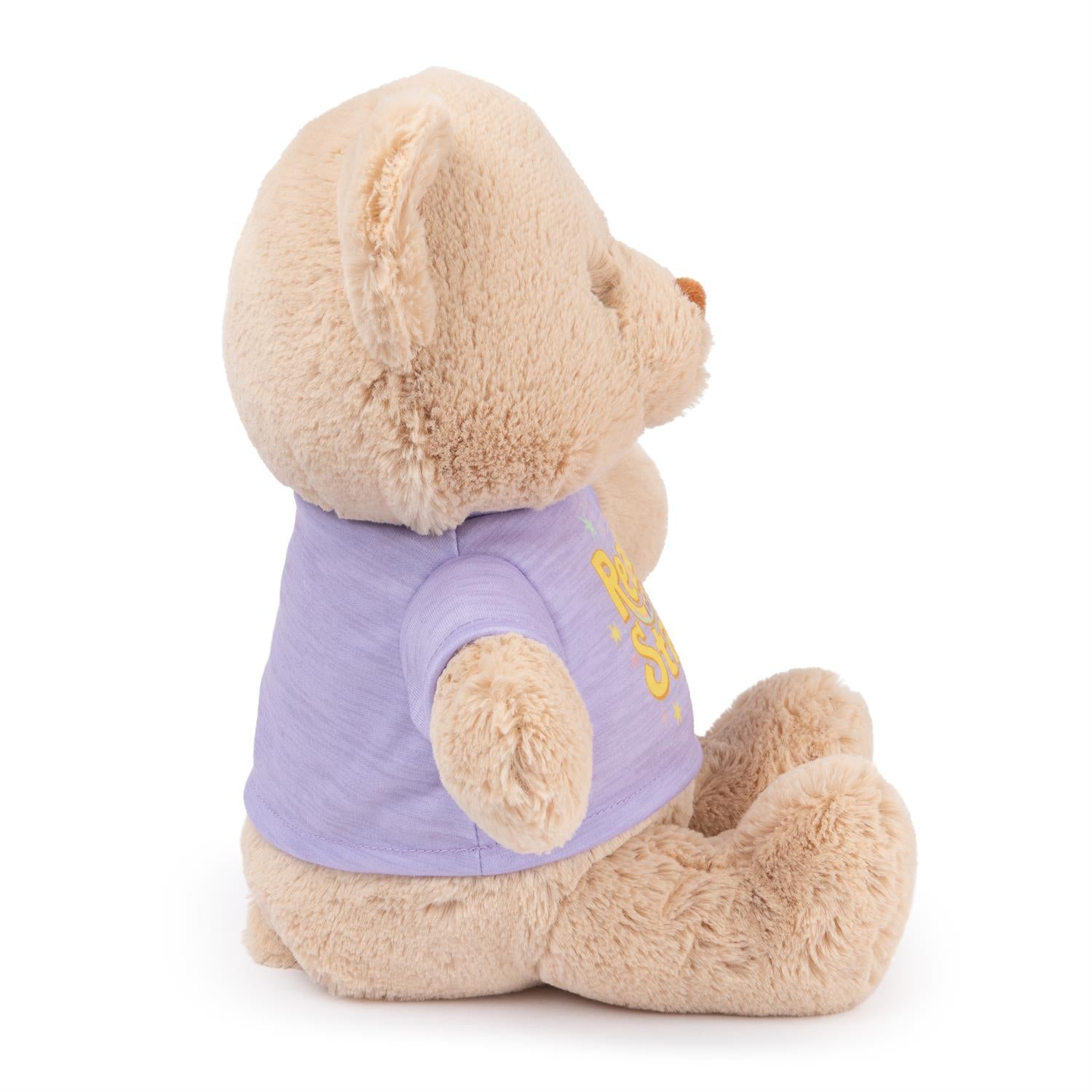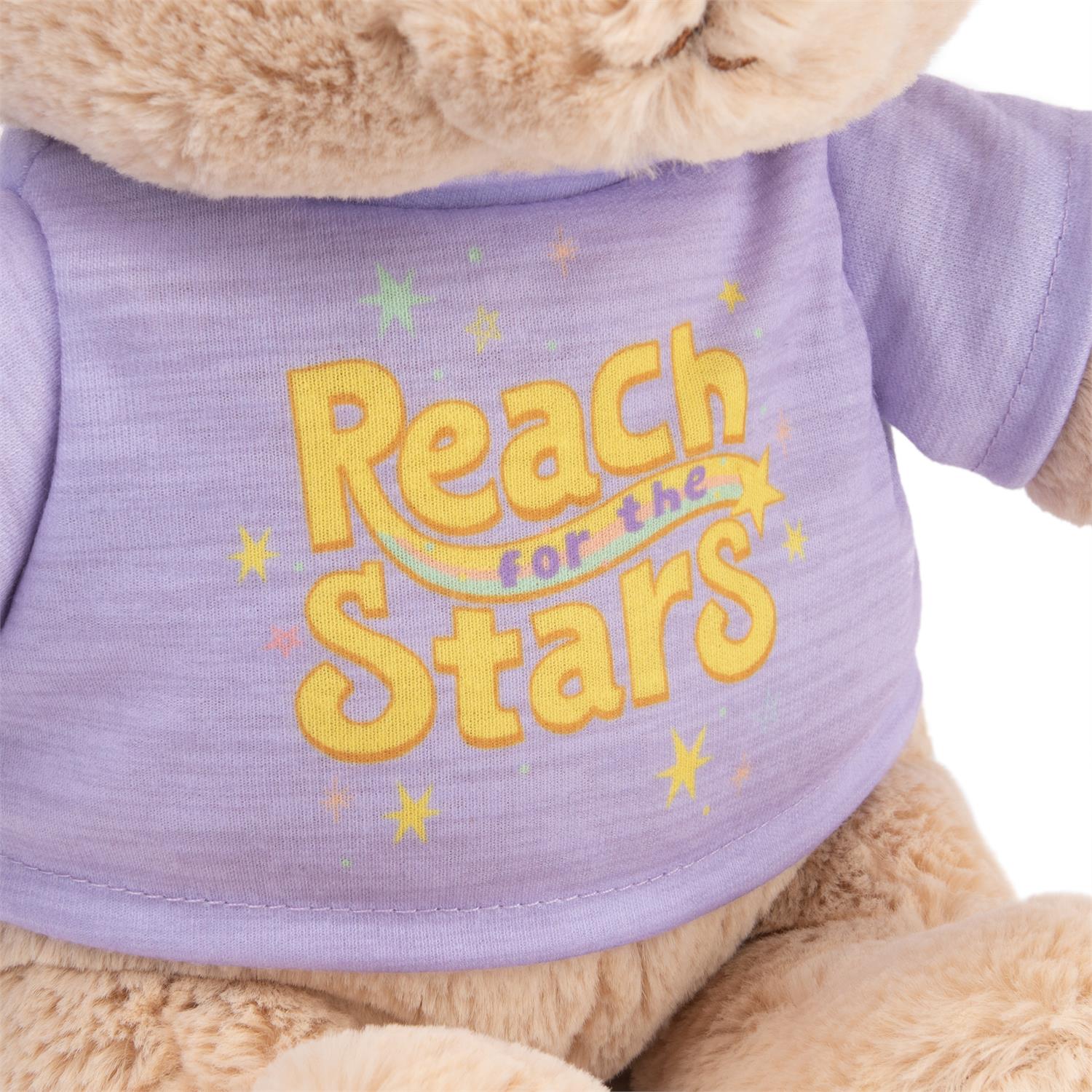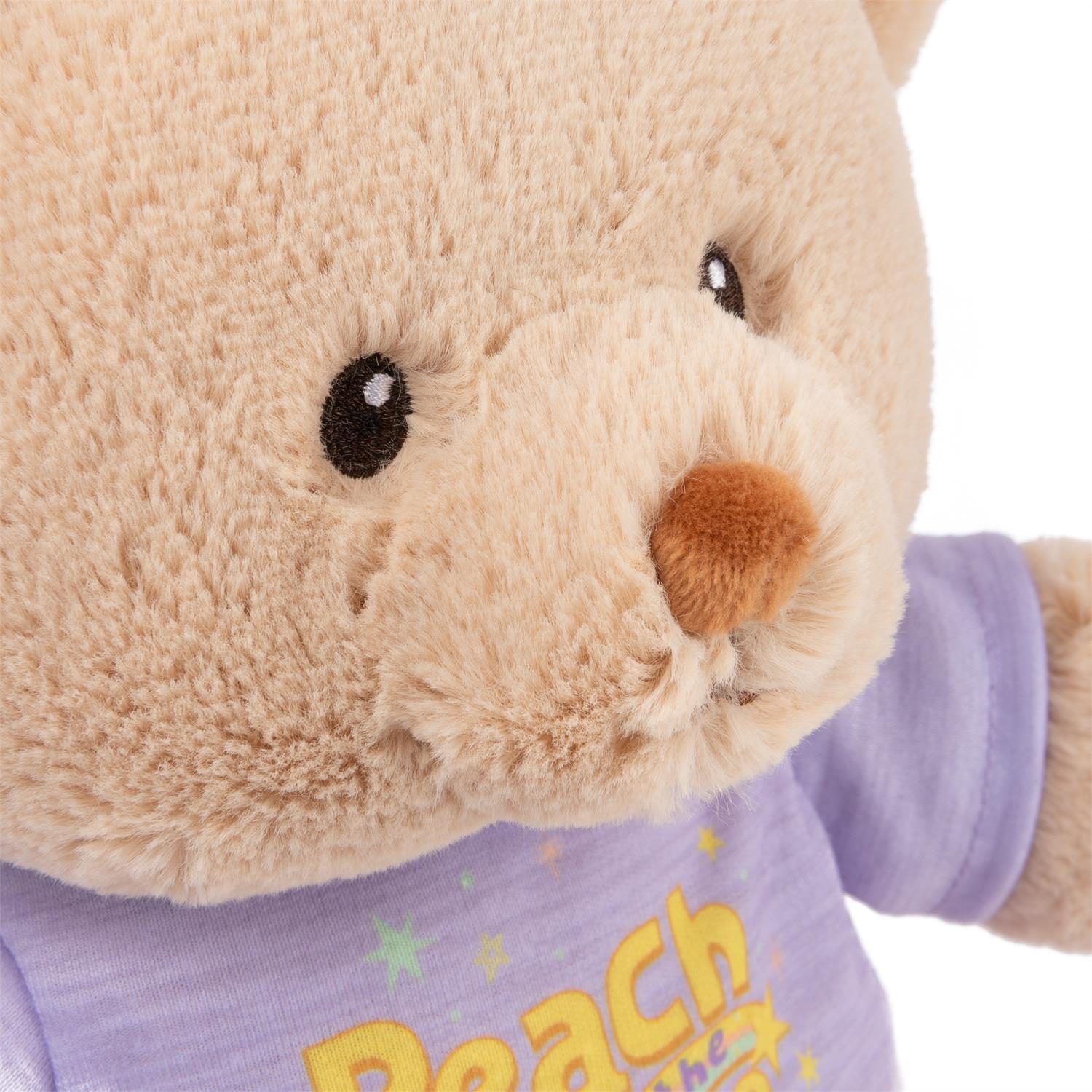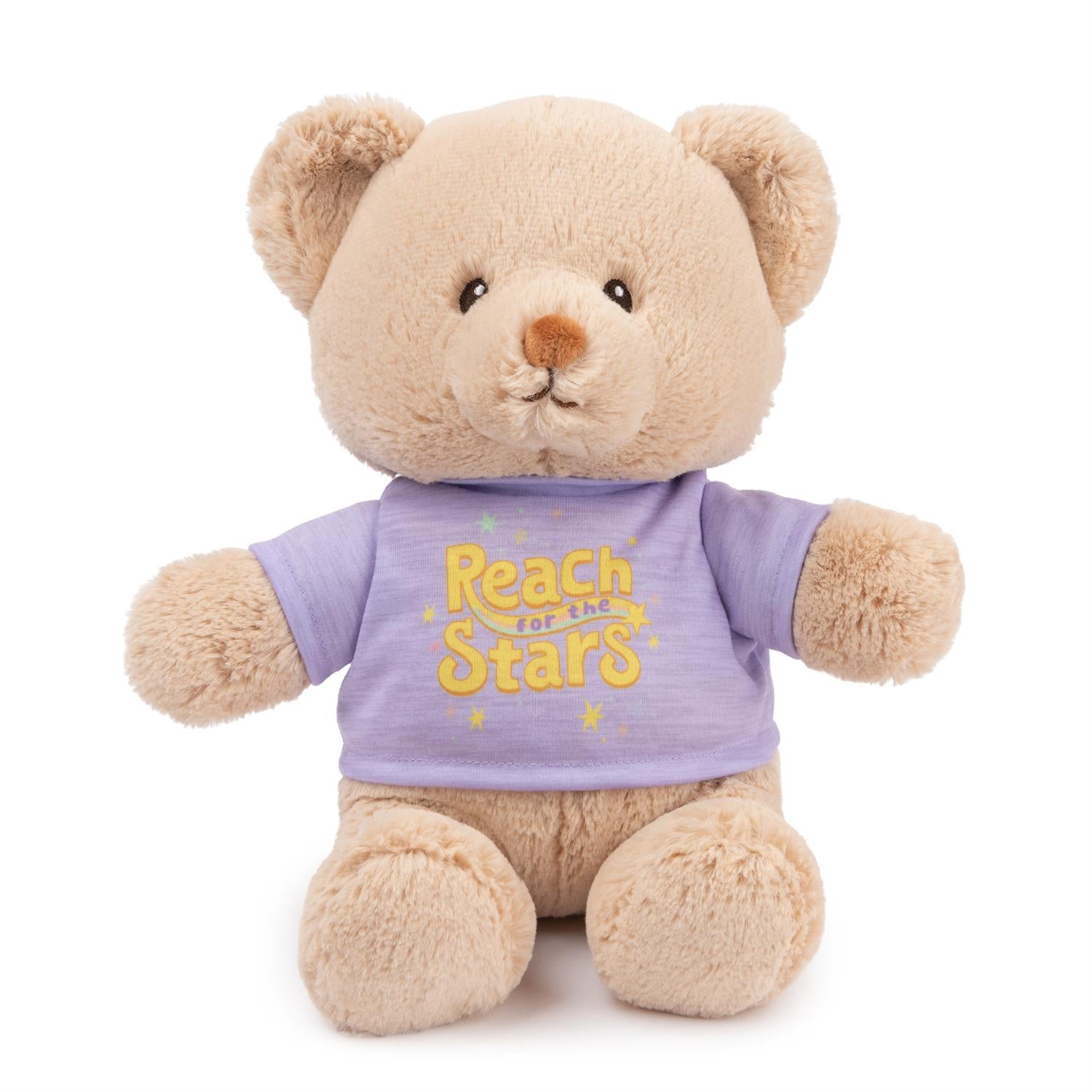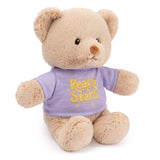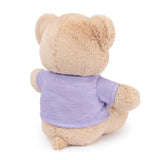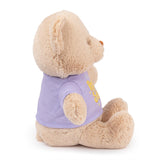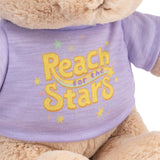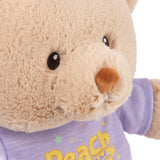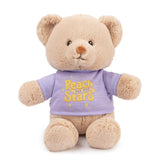 Say it loud with a GUND message bear! These cuddly, super-soft teddy bears capture classic designs with special messages printed on vibrant t-shirts, helping share sweet sentiments and celebrate occasions with anyone. Whether it`s to wish them luck or just show someone you care, the GUND message bears are the perfect way to say it with a hug and a smile. These adorable 12-inch tan-colored teddy bears feature outstretched open arms, happy smiles, and embroidered features that make them perfect for all ages. Each bear wears a vibrant and colorful t-shirt with a message, featuring fun and encouraging phrases such as, I Love You,` Be Brave,` Reach for the Stars,` and You Are my Sunshine.` Make anyone`s day special with a cuddly GUND bear! Like all of our teddy bears, GUND message bears are surface-washable and appropriate for ages 1 and up. Do not machine-wash or use harsh chemical cleaners. Less
MESSAGE T-SHIRT TEDDY BEAR: These super-soft tan 12` teddy bears feature messages printed on colorful t-shirts to help share sweet sentiments, celebrate an occasion, or offer words of encouragement. Make someone`s day special with a cuddly GUND bear!
SOFT & HUGGABLE: These adorable plush bears all feature surface-washable construction and are appropriate for ages 1 and up. Available styles: I Love You,` Be Brave,` Reach for the Stars,` and You Are my Sunshine.`
THE PERFECT GIFT: Our plush dolls, teddy bears, sensory toys and stuffed animals make perfect birthday gifts, baby shower gifts, home decor, and gifts for every other occasion. GUND collection teddy bears and plush toys are perfect for all ages!
QUALITY CUDDLES: Our award-winning bears and toys appeal to animal lovers everywhere, known for their unmatched quality and huggable plush designs. From toddler toys to adults of all ages, GUND toys are perfect for play, collecting and cuddling.
PREMIER PLUSH: As one of America's first soft toy makers, GUND has crafted unique and classic teddy bears and plush animals for 125 years. Today we proudly carry this legacy and stand by our kids toys, known globally for quality and innovation.
GUND ITEM #60678193