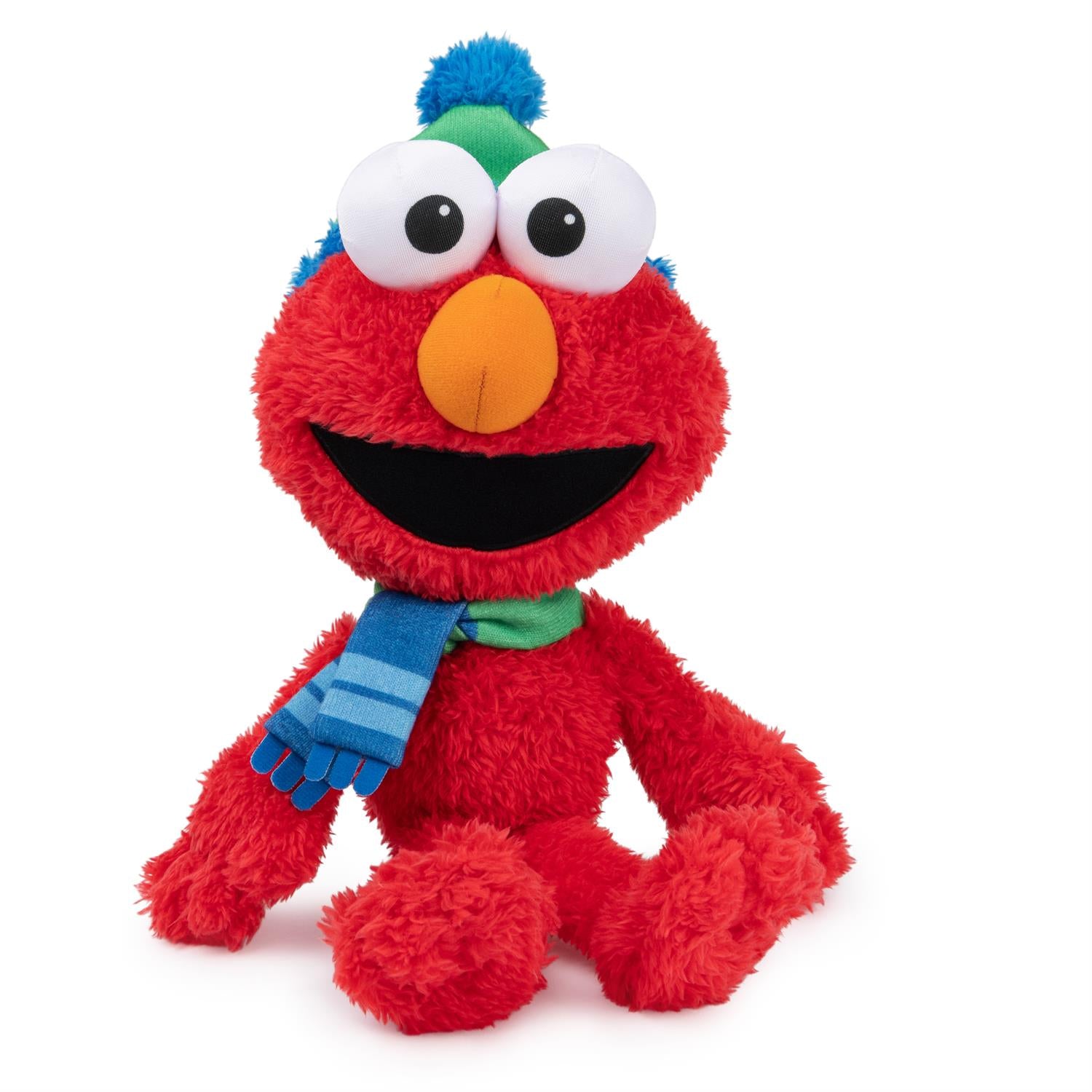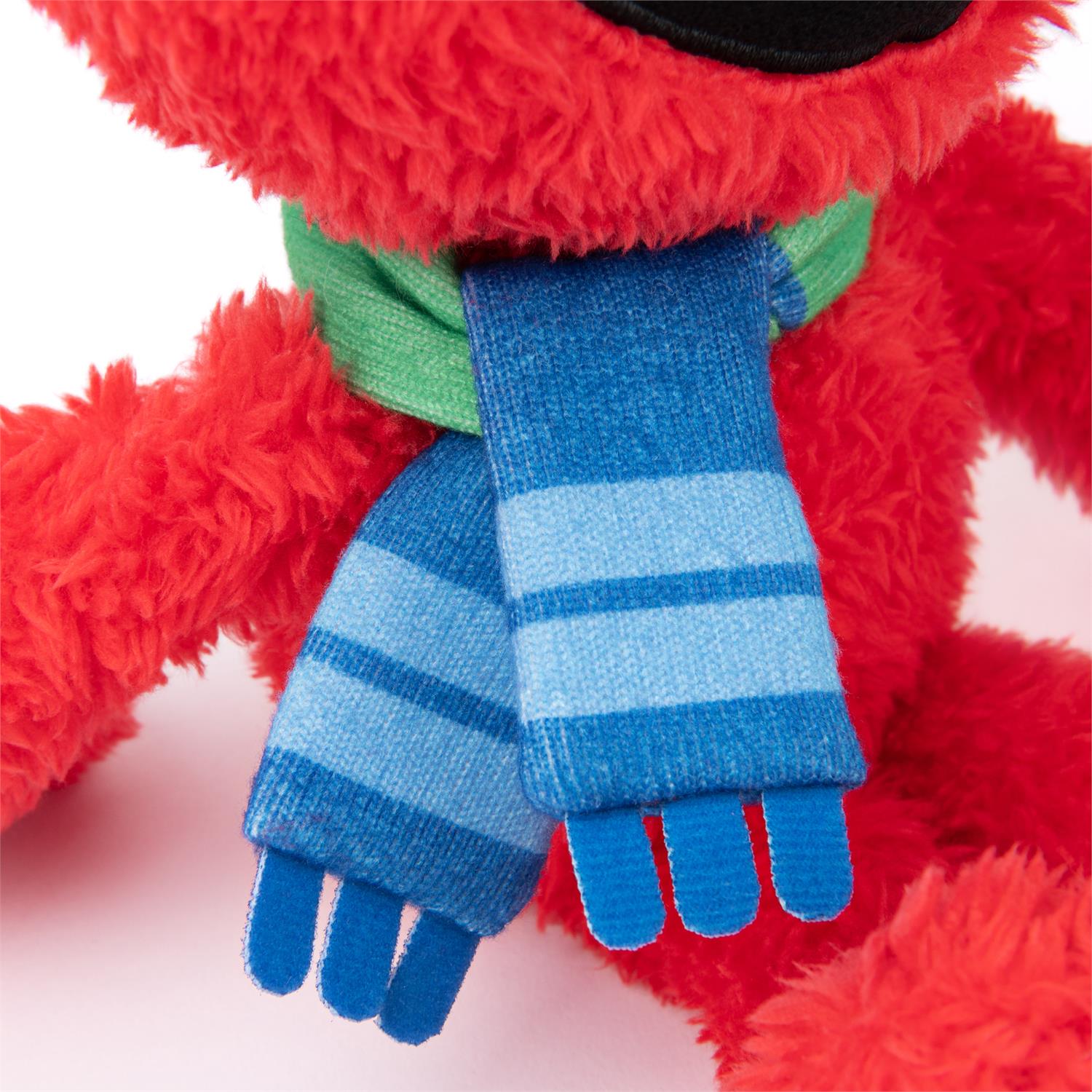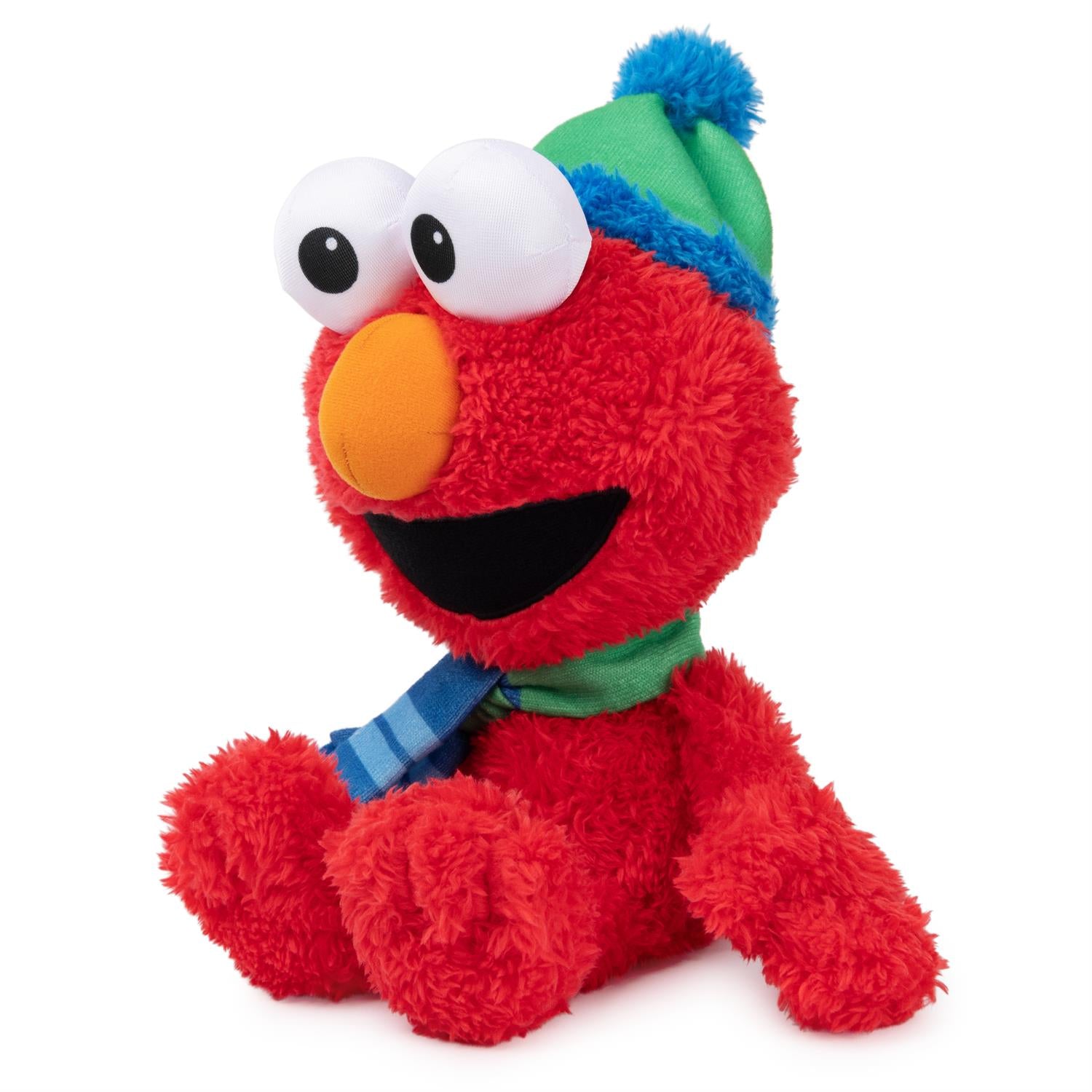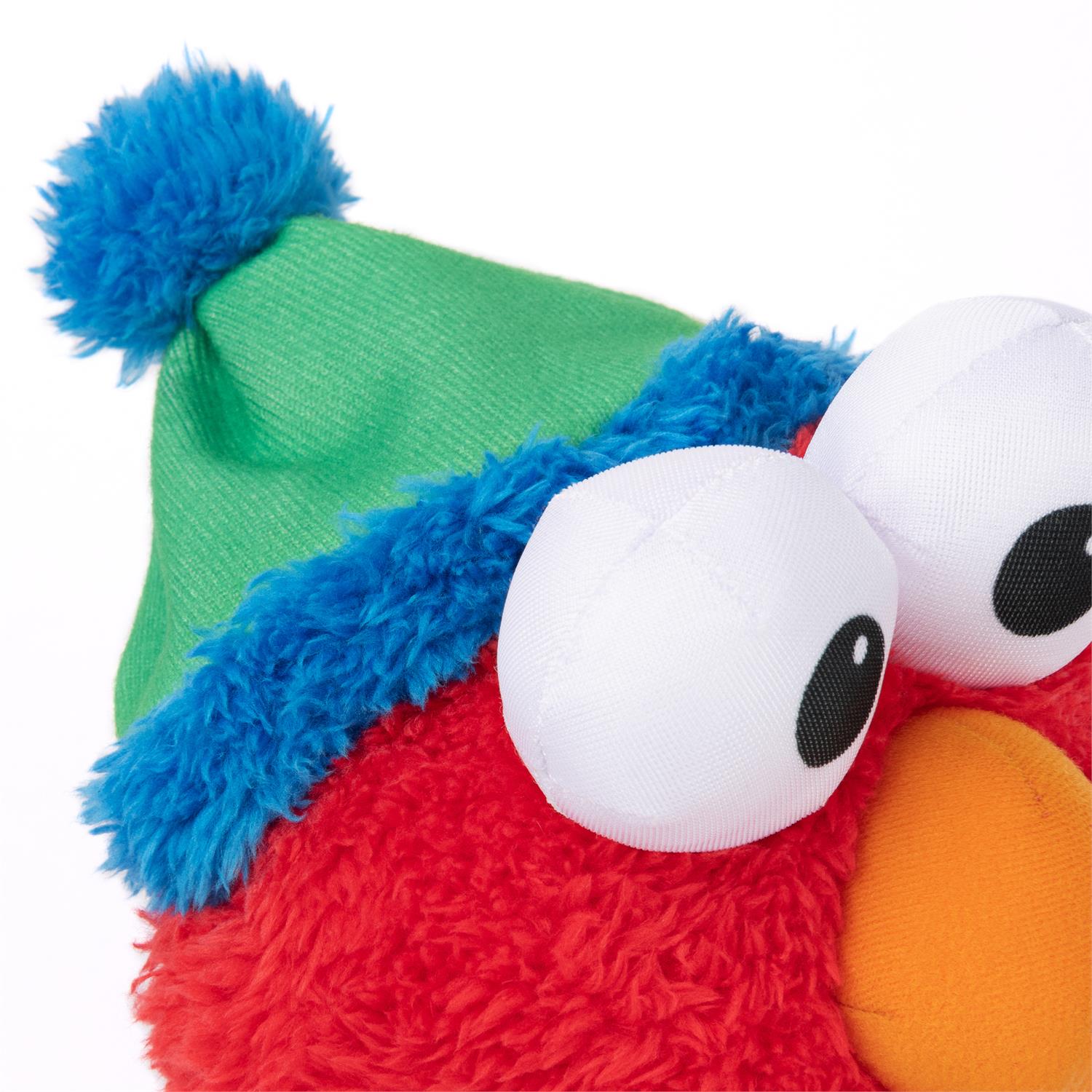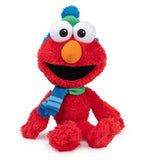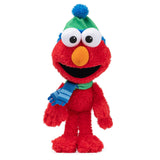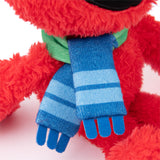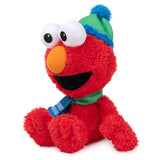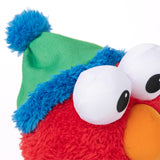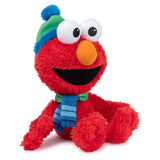 Celebrate winter with Elmo! The adorable Sesame Street Muppet is here as a cuddly, soft 13` plush with show-accurate details from the Sesame Street Nutcracker special, a fun animated retelling of the classic Christmas story. In this special Sesame Street tale, Elmo and his puppy Tango are determined to have their best Christmas ever as they celebrate with Elmo`s family holiday party and create wonderful memories singing and dancing. This iconic musical adventure even features Tango speaking for the first time! This plush features Elmo`s excited expression and smile, super-soft bright red plush fur on a huggable, floppy body perfect for taking anywhere playtime goes! Elmo stays warm and cozy no matter the weather, dressed in his matching blue-and-green scarf and pompom hat. With his whimsically oversized head and huge eyes, Elmo will bring a smile to your face season after season! This Elmo plush features all-around softness with no plastic parts, making it safe for all ages 1 and up. GUND Sesame Street plush are surface washable for easy, convenient cleaning and ship in protective poly bags. GUND has teamed up with Sesame Street to make playtime a more huggable experience! Our collection of premium officially licensed plush toys make the best playdates, room decor, and perfect gifts for Sesame Street fans, from preschoolers to collectors of every generation. GUND is also proud to support Sesame Street`s largest official plush character offering available to collect all your favorite characters! 
NUTCRACKER ELMO PLUSH: This soft 13` plush features Elmo from the Nutcracker Sesame Street holiday special, with a blue-and-green scarf, matching pompom hat, and whimsical oversized head. His playfully floppy limbs are perfect for on-the-go play!
SOFT & HUGGABLE: This adorable Sesame Street plush toy features surface-washable construction for easy cleaning and is made from a soft, premium material that meets our famous GUND quality standards. Appropriate for ages 1 and up.
PERFECT GIFTS: Our plush dolls, teddy bears and baby toys make timeless birthday gifts, stocking stuffers, home decor and more! Our official Sesame Street collection is perfect for fans and collectors of all ages. Gift a lifetime of hugs with a GUND.
QUALITY CUDDLES: Our award-winning bears and toys appeal to animal lovers everywhere, known for their unmatched quality and huggable designs. From toddler toys to adults of all ages, GUND plush is perfect for play, collecting and cuddling.
PREMIER PLUSH: As one of America's oldest teddy bear makers, GUND has crafted unique and classic stuffed animals and soft toys for 125 years. To this day, we proudly carry this legacy and stand by our toys, known worldwide for quality and innovation.
GUND ITEM #6067458