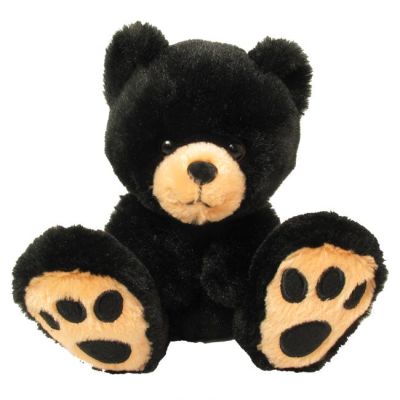 From Wishpets - cute plush Black Bear in 8" size.       
Every Wishpets stuffed animal is very huggable and super cute.

The perfect plush toy for kids of any age.

Wishpets make for great companions in the car, on airplanes or even at home!

These animal toys are easy to clean, simply hand wash with light soap and cold water.
ITEM #44561